Seize Your Dream - A Breakthrough Vision and Goal Setting Process to Create a Life You Love
The Proven System to Shed the Past and Prepare Yourself for a Bright, Successful, Abundant Future!

Change is tricky to activate. Why? It's simple: human beings naturally gravitate towards survival. Repetition, making do with what you have, covering old ground when it comes to producing more love, health or money - these are all hallmarks of a human geared towards survival.
Today, most of us are actually surviving just fine! We can squeak by to pay our rent, meet a partner, attend to work and personal responsibilities, and take some time off here and there.
But moving beyond survival to see and capture all that we can be, do or have...let's face it, we're just massively unprepared for that type of thinking.
So instead of diving into the unknown, we flood our lives with incremental distractions that leave us wanting more but totally out of time.
You are here because you're ready to move beyond what you've already done, to experience the limit of what you CAN do. In order to do that, you'll need to slow down for a moment, release how you think about your past AND change the way you approach the future.
I want to help you get EXACTLY WHAT YOU WANT. And I don't want you to have to wait another second!
SEIZE YOUR DREAM is a profound and practical process. It goes deep while allowing you to also look far ahead and make simple changes that produce radically different results, quickly.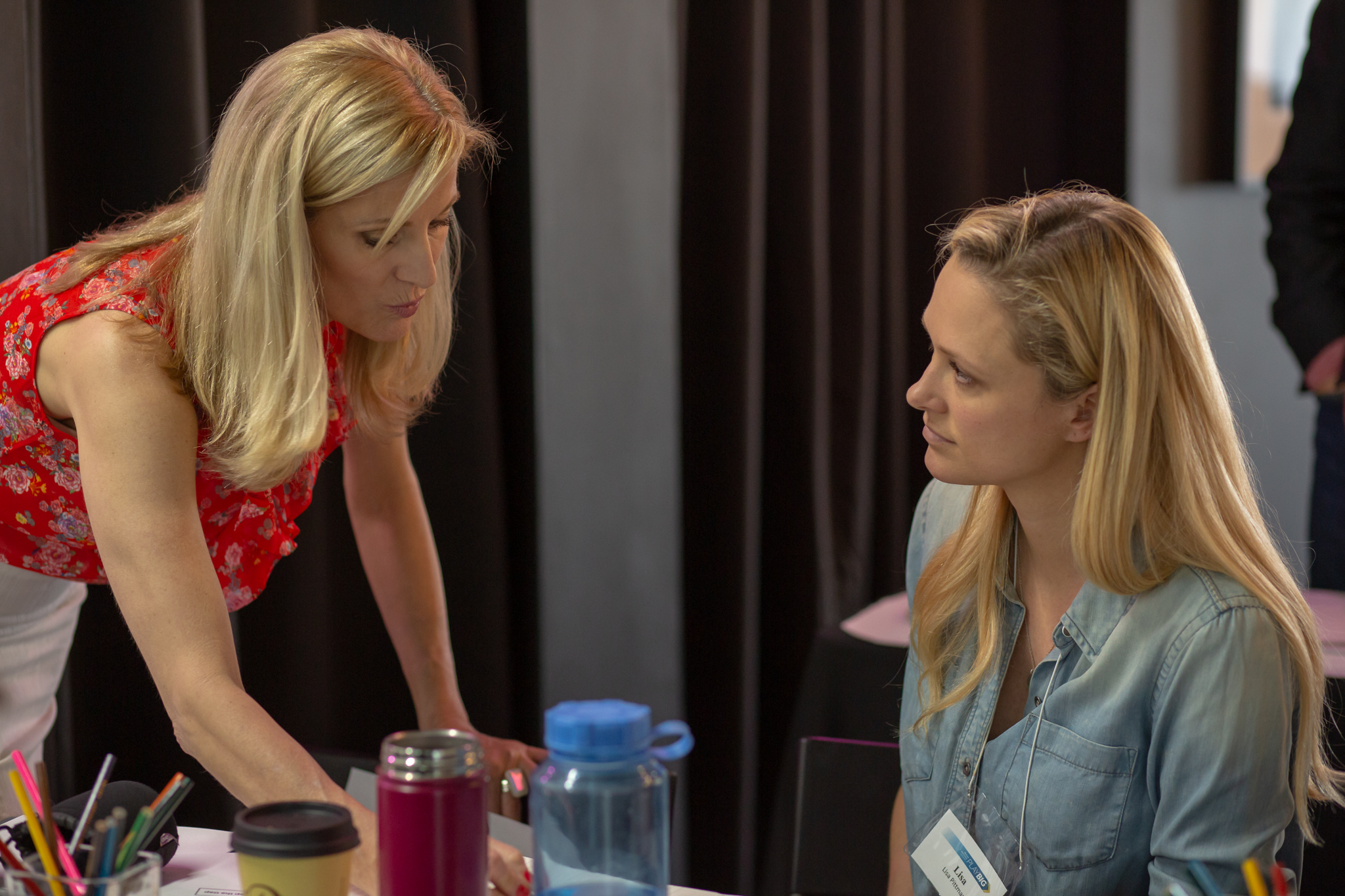 The 2020 BONUS - JOIN LIVE this January!
This is a virtual online course with video trainings and a downloadable workbook to help you go through the process at your own pace. I will be hosting LIVE sessions in January 2020 to help you through the modules and to answer your questions on the spot.

Here is the schedule for the LIVE Calls in January:
Sunday, January 5th | 10:00am – 12:00pm Pacific
Wednesday, January 8th | 1:00pm – 2:30pm Pacific
Saturday, January 11th | 10:00am – 2:00pm Pacific
---
READY...
We move forward by first investigating where we've been. By assessing what worked in the past, what didn't, the skills you developed, and the choices you made along the way, you take responsibility for your history and experience and use it to design your future.
Get ready to lift the weight of confusion, disappointment and powerlessness and celebrate your wins and strengths!
First, You Will Clear:
Misunderstanding
Resentment
Immobility
Indecision
Powerlessness
Boredom
Blame
Anger
Lack of motivation
Lack of imagination
Low self-esteem
---
SET...
Getting somewhere new requires vision and a roadmap. Using some simple capture tools, you use your imagination, desire and knowledge taken from the work you've already done to create specific, measurable goals (and a clear plan for how you'll achieve them).
Inspired by a clear and vivid vision of your destination, you'll clear your road to success. Vision meets strategy in the form of an Action Plan...and just like that, you're set to charge into your future.
Here You Will Clarify:
Desire
Direction
Goals
Actions
Strategy
A Master Plan
---
GO!
Successful change depends on more than a plan. There's no room here for second-guessing yourself, ignoring your instincts, narrowing your goals, or racing to the finish line.
You decide HOW you need to be in order to accomplish your goals and your plan. You'll see clearly which behaviors empower your success and which will sabotage it. Claiming a new way of being allows you to confidently SEIZE YOUR DREAM.
Here You Will Create:
Commitment
Responsibility
Accountability
Proactivity
Pride
Collaboration
Results
---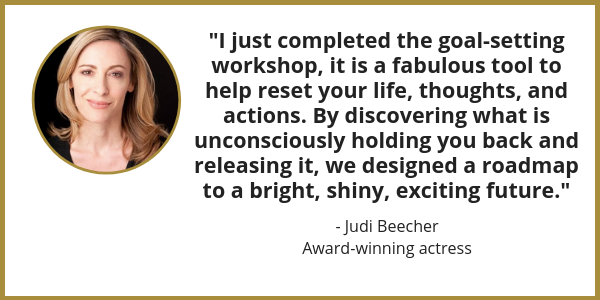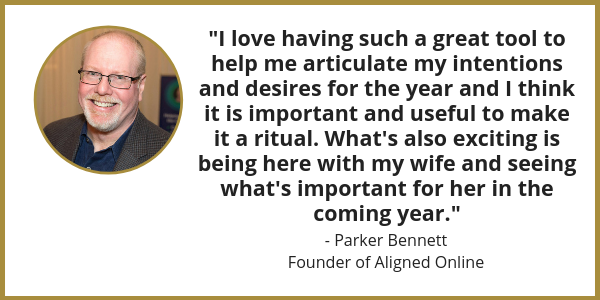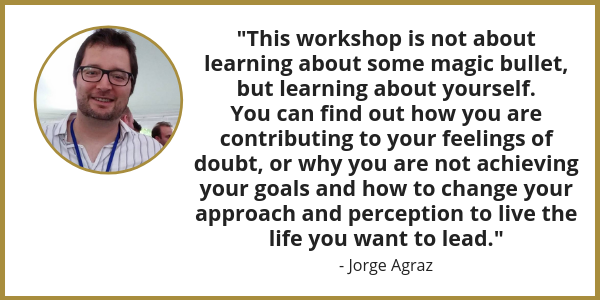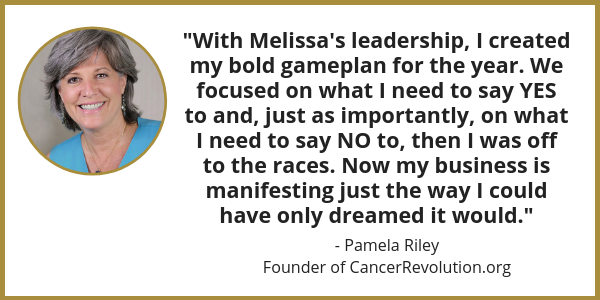 Begin designing and building the foundation for your freedom lifestyle and finally have a life that you truly love. Sign up NOW!
Your Instructor
Melissa is an internationally-recognized coach with over 28 years of experience in executive, business, and personal coaching. A sought after speaker with a wide range of career and personal enhancement topics on which she presents, Melissa also has designed and taught many training programs and workshops around the United States and abroad. Her work focuses on assisting her clients in taking responsibility for, and then realizing, their personal and group potential.
At Creative Successful Entrepreneurs, Melissa helps RIGHT-BRAIN creatives to make a LEFT-BRAIN living, and to get their big ideas into the world, where those ideas can make a difference. In her Catalyst Incubator, Melissa works with successful professionals who have accomplished much, guiding them to do more than they ever thought possible. Whether working privately 1-on-1, with elite small groups or in retreats and large group trainings, Melissa helps her clients to create new personal and professional visions, define timelines and action plans, learn skills, assemble support, maintain accountability and ultimately make good on the promise of lives.
CEO and Founder of Creative Successful Entrepreneurs
Course Curriculum
Seize Your Dream - Introduction
Available in days
days after you enroll
Step 1 - Remove Barriers (Clear the Past)
Available in days
days after you enroll
Step 2 - Discover What Matters Most To You
Available in days
days after you enroll
Frequently Asked Questions
When does the course start and finish?
The course starts now and never ends! It is a completely self-paced online course - you decide when you start and when you finish.
How long do I have access to the course?
How does lifetime access sound? After enrolling, you have unlimited access to this course for as long as you like - across any and all devices you own.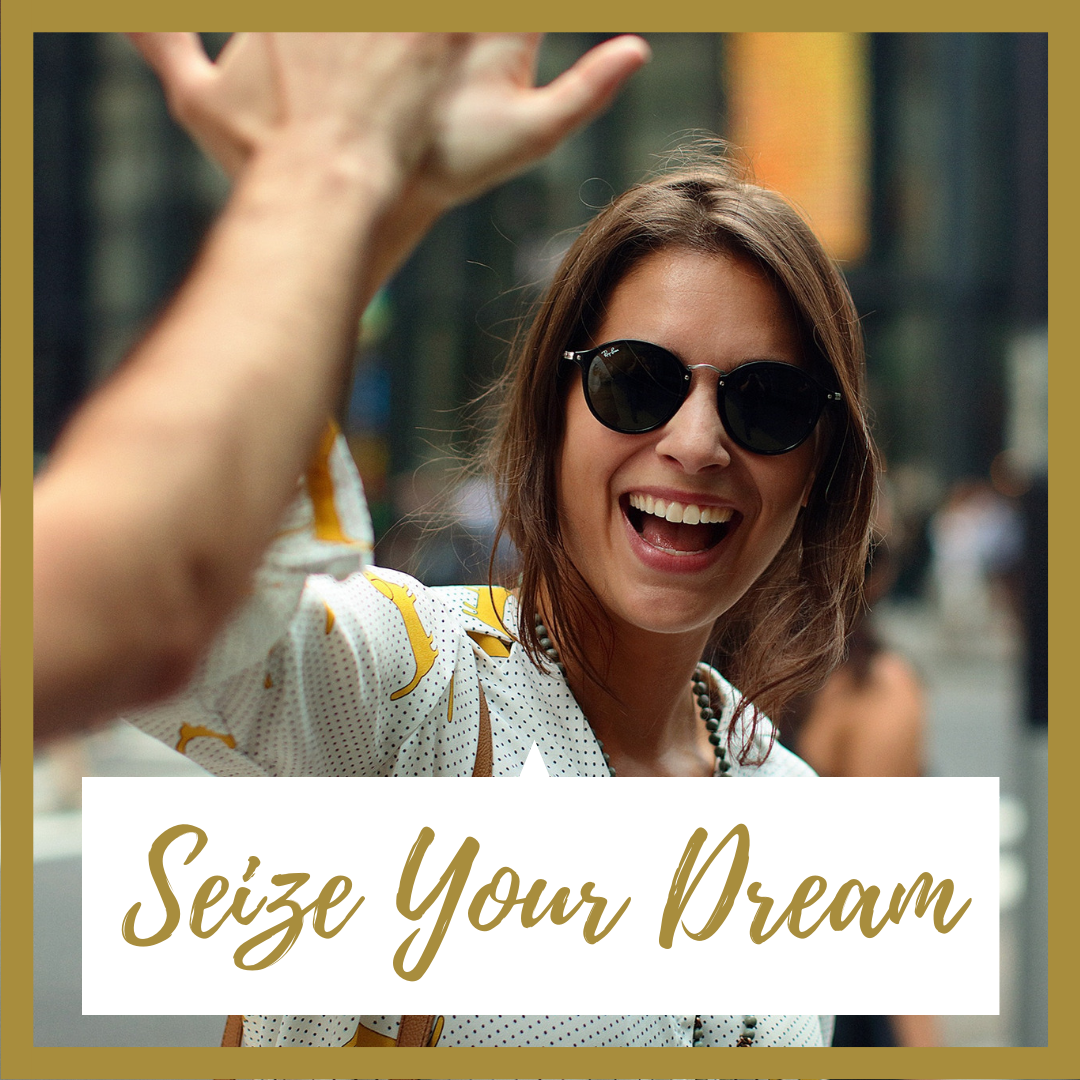 This workshop is a love letter to the world. It embodies the heart of what propelled me into becoming a coach: the evolutionary possibilities found in human potential.
Long before I created my international company, Creative Successful Entrepreneurs, and began using business coaching to nurture success for Creatives, I witnessed countless changes in my clients when they applied the tools you'll find here. I have tested each and every exercise in this workshop with hundreds of people, year after year, to make certain they can work to produce powerful, positive, real and lasting change for everyone.
The process is the exact same one I use daily to create incredible results in my own life, and is based on practices and wisdom from ancient cultures and the cutting edge of science today.
If you've yearned for a personal, financial, romantic or health breakthrough...
If you're tired of repeating old beliefs and behaviors, but you don't know how to change them...
If you want the BEST that life has to offer...
If you want to SEIZE YOUR DREAM...
Then your best next step...is to sign up now!
---
What Our Workshop Participants are saying...

"Just what I didn't know I needed." –Brianna Webster
"This workshop helped me to focus on what's important and discard what holds me back." –S. Bland
"The workshop moved me forward and helps with letting go of the lies." –R. Ahlers
"I uncovered certain issues I need to address and work on, to fully feel successful and achieve my goals." –C. Cane
"I am (now) unclogged, I can move forward. My anxiety rash is gone! This will help me with my clients." –S. Beamer
"I will take charge in making changes in my life." –B. Webster "The course work gave me really great ideas on how to achieve what I want personally and professionally." –A. Manalili
"I feel more directed with clear goals and a map towards achieving them." –K. Wallis
---